Products List
Fuel Nozzles & Nozzles Accessories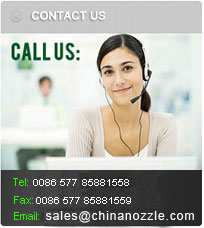 Products List
ZVA-BT200 GR Vapour Recovery Nozzle
Product Overview:
The GRVP version of the ZVA –BT200 GR vapour recovery nozzle has an integrated proportional valve(GVP). This feature provides
an ideal low cost solution to enable retrofitting mechanical or upgrade older type dispenser to Stage II VR.
Features and Benefits:
Ø For all normal gasoline fuels – leaded or unleaded. Not suitable for water and hydrous liquids, alcohols, solvents,
viscous oils and diesel fuels.
Ø TRISTOP – Venturi controlled automatic shut-off on request and safety cut-out attitude valve(protection when tilting
and falling), 3- speed lever latch with removable latch pin.
Ø Full adjustable control of the vapour volume flow independent of the fuel flow delivery.
Ø ON/OFF function - Secure termination of the vapour line when there is no fuel flow. Important when connecting two
or more hoses to a vacuum pump.
Ø
Design "GR"- with vapour suction apout, internal vapour channel and COAX hose coupling M34*1.5. Reduced spout
DN 16 acc. To ISO9158.
Ø Design "GRVP" – additionally with gas-and proportional valve GVP.
Ø 100% Factory Tested.
Material

Body

Aluminum

Spout

Aluminum

Vapour Suction Spout

Bronze

Springs

Galvanised or stainless steel

Diaphragm

Buna-N, Polyurethane, Viton

Seals

Buna-N, Polyurethane, Viton

Inner Parts

Brass, Bronze, Acetal Resin/Delrin or Ultrapek

Covers

PVC
Technical Specifications

Working Pressure

0.05 TO 0.35Mpa

Max Flow Rate

45L/m

Temperature

-20° C to 55° C

Inlet Thread

M34×1.5

Net Weight

1.17KG
Color Options:
Red, Green, Black
Ordering Specifications:

Item No.

Proportional Valve

ZVA-BT200GR

Without Proportional Valve

ZVA-BT200 GRVP

With Proportional Valve